My ancestors have been living in Jodhpur for centuries now. I've myself lived in it all my life. It's my favorite place on Earth – I love it!
Here is the deal:
I was searching for some information about it on Internet. What I got was absolute garbage, comparing the reality.
So I had to create this website and this guide. This article is my attempt to show you what the place in reality is.
Read this article below. It will help you to experience the mind-blowing power of Jodhpur in a safer and healthier way.
Although this guide is work in progress, but I expect it to be of 50,000+ words by the time I finish it. I update this page daily, so what you are reading is up-to-date.
I think this is what it takes to describe this city 🙂 Enjoy!
Click on These Quick Links or Scroll to Learn More
Quick Facts
Before we dive into all the details, here are some quick facts about the city. These may come in handy in future and you have access to these at the start of this page.
Jodhpur in Hindi: जोधपुर
Country: India
State: Rajasthan
District: Jodhpur
Famous for: Heritage Places, Temples, Parks and Lakes
Languages: Marwari, Rajasthani, Hindi and English
Elected Representive in Lok Sabha: Shri Gajendra Singh Shekhawat (BJP)
Elected Representative in Vidhan Sabha:
Shri Ashok Gehlot (Congress) – Sardarpura
Shri Kailash Bhansali (BJP) – City
Srimati Surya Kanta Vyas (BJP) – Soorsagar
Police Commissioner: Sachin Mittal IPS
Divisional Commissioner: Hemant Gera IAS
Collector & DM: Dr. Pritam B. Yashvant, IAS
Pin code: 342001
STD code: 0291
City Map Location: Google Maps
News: Google News
Photos / Images: On Flickr
Videos: Youtube
Vehicle registration Code: RJ-19
About Jodhpur
It is an ideal tourist destination in India. It is because of its Kind People, Mehrangarh Fort and Thar Desert near it.
Jodhpur topped Lonelyplanet's list of extraordinary places to live in 2014.
People call it Sun City, as this city has sunny weather all the year.
People also call it Blue City, as houses around the Mehrangarh Fort has blue paint.
In the past, it was between two powerful rulers and enemies, The Mughals and The Marathas. It holds exciting ancient stories and places describing history through them.
The popular tight, horse riding trousers, 'Jodhpurs', took their name from this city.
It has been featured in many Bollywood Movies (I came across this list of Best Hindi Movies on Netflix and found one of the movies featuring Jodhpur). We have a list in the mid of this article about filmography in Jodhpur.
It is by mistake spelled as: jodpur, ジョドプル, jodphur, johdpur, johpur, jophur, jodhpure. Cool 😉

History
The Jodhpur state was founded in the 13th century by the Rathore clan of Rajputs, whose leader was Rao Jodha.
Rao Jodha founded it in 1459 by. Jodha conquered the area and founded a state Marwar.
This territory Marwar had Marwari as its native language. Today Jodhpur is the name of Marwar.
During British time, its merchants, the Marwaris, flourished without limit. They came to occupy a position of dominance in trade across India.
In 1947, at the time of partition of India and Pakistan, ruler of Jodhpur Hanwant Singh did not want to join India.
But finally after persuasion of Sardar Vallab Bhai Patel it became a part of India.
Climate
Since Jodhpur is in Rajasthan (the most warm place of India), the climate of Jodhpur is hot, dry and sunny.
The average Jodhpur temperature is around 33° C to 20° C and average rainfall is approximately 30 cm.
Summer enters the city from March to June. In summer season, the average temperature is around 41° C – 26° C.
There is rainy season in this city from late July to September. In rainy season, the average temperature is around 33° C – 25° C.
Winter enters the city from November to January. In winter season, the average temperature is around 26° C – 10° C.
October to March is the best time to visit Jodhpur.

Geographical Location
Jodhpur is the second largest city in Rajasthan, India. It has geographical area of 22850 sq. Kms.
The length of the district from North to South and from East to West is 197 Km. & 208 Km.
The district is between 26°17′N 73°01′E / 26.28°N 73.02°E.
This district is at the height between 250-300 meters above sea level.
It is bound by Nagaur in East, Jaisalmer in west, Bikaner in North and Barmer as well as Pali in the South.
It is called the Gateway to Thar as it is on the edge of the Thar Desert.
Jodhpur is the most important city of western Rajasthan as it lies about 250 Kms. from the international border of Pakistan.
This makes it an important base for the Indian Army, Indian Air Force and Border Security Force (BSF).
Air base of Jodhpur is the largest air base of Asia. It is one of the most critical and strategically located airbase of the Indian Air Force.
Jodhpur Airport played a crucial role during Indo-Pak wars in 1965, 1971.

Culture
The Jodhpuri people are among the most humble people of India.
The culture of Marwar states a line "Padhaaro Mhaare Desh" which means "Welcome to Our City".
The languages spoken here are Marwari, Hindi and English.
Men wear traditional Dhoti and Kurta. Another one of the unique features of the culture is the colorful turbans worn by men. We call it "Shafa".
The women wear wide gathered skirts (Gagra). Women here also love to wear jewelry.
They like to wear specific type of jewelry. Like the ones worn on the feet, head, forehead, ear, nose, neck, arms, wrist, fingers, waist, etc.
Jewelry shops in Jodhpur have great variety of modern and classic designs.

Popular Food
Many famous Indian dishes originates to Jodhpur.
Jodhpur is famous for its food. Its popularity seems from the fact that sweet shops named "Jodhpur Sweets" are all over India.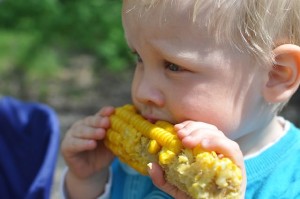 A few of the famous Food are:
The Makhaniya Lassi
Mawa Ki Kachori
Pyaaj Ki Kachori
Hot & Spicy Mirchi Bada
Dal Bati Churma
Lasan Ki Chutney
Mirchi Ka Kutaa
Gatte Ki Sabzi
Ker Sangri Sabzi (also known as Pachkutaa)
Raab
Lapsi
Kabuli
Aate Ka Halwa
Badam Ka Halwa
Kaachara Mircha Sabzi
Kadhi Pakoda
Baajre Ka Sogra
Kaju Draksh ki Sabji
Jodhpur is also known for its sweets. We call sweet hospitality of Jodhpur as "Mithi Manuhaar" which means "Offer Sweets". Some of the famous sweets are:
Makhanbada
Mawa Ki Kachori
Malpua
Ghevar
Motichur Ke Laddu
Besan barfi
Thorr
Gulab Jamun
Rasgulla
Ras Malai
Doodh Jalebi
Famous Ice Creams of Jodhpur include:
Malai Kulfi (Kulfi means ice cream)
Matka Kulfi
Marwadi Kulfi
These are some shops and restaurants where you can find quality as well as variety in sweets:
Janta Sweet Home
Jodhpur Sweet Home
Pokhar Sweets
Parihar Sweets
How to Reach
Transportation to Jodhpur is easy. And, 3 of the best ways to reach are:
By Air: Airport is 5 km from the city center. Regular flights connect it with other cities. There are flights to Delhi, Mumbai, Udaipur and Jaipur operated by Air India and Jet Airways.
IATA code of the Airport is JDH.
ICAO code of the Airport is VIJO.
By Train: Trains to and from Jaipur, Delhi, Mumbai, Chennai and Kolkata are available. The "Palace on Wheels" also visits this city.
Jodhpur Railway Station Code is JU.
By Road: The main highway between Jodhpur and Jaisalmer is via Agoli and Pokaran. Bus connects it with Agra, Ahmedabad, Ajmer, Delhi, Jaipur, Jaisalmer and Udaipur.

Places to Visit
There are more than 25 places to visit in Jodhpur.
Temples in Jodhpur
Because of rich history, it has great temples of all periods. Some of them are: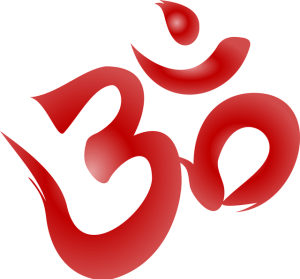 Chamunda Mata Temple
Raj Ranchhodji Temple
Achal Nath Shivalaya
Siddhanth Shiv Temple
Rasik Bihari Temple
Ganesh Temple
Baba Ramdeo Temple, Masuria hill
Shiv Temple, Shiv Sagar, Mata ka than
Udai Mandir in city area
Kunj Bihari Temple
Mahamandir Temple, Mahamandir Chauraha
Pal Balaji Temple, Pal Gaon
Santoshi Mata Temple, Lal Sagar
Isqkiya Gajanan Ji Temple, Juni Mandi
Historical Places of Jodhpur
Jodhpur has live connection with its history and historical places reveal it through them. Most popular of historical places includes:
Jaswant Thada
Umaid Bhawan Palace Museum
Clock Tower
Mehrangarh Museum
Rai Ka Bag Palace
Umaid Heritage Art School
Arna Jharna: The Desert Museum of Rajasthan
Sardar Government Museum
Lakes in Jodhpur
Lakes have special purpose in the royalness of the city. Most popular lakes are:
Balsamand Lake
Kaylana Lake
Sardar Samand Lake
Takhat Sagar Lake
Gulab Sagar
Parks in Jodhpur
It has many refreshing and amazing natural parks. To name a few: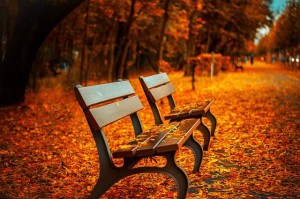 Rao Jodha Desert Rock Park
Mandore Gardens
Nehru Park
Umed Gardens
Khichan Bird Sanctuary
Maharishi Dadhichi Garden
Ashok Udhyan
Dhawa Doli Wildlife Sanctuary
Swami Vivekanand Park
Hanwant Garden
Masuriya Hill Garden
Machiya Safari Park
Chokelao Bagh
Water Parks in Jodhpur
Shopping Markets in Jodhpur
The Sadar Market near the clock tower gives shopping pleasure to the local as well as the visitors.
Sardarpura Market has wide variety of branded items to enhance wardrobe.
It is one of the oldest market. Great place for traditional items.
The city's main shopping area is Nai Sadak, lined with sari and shoe shops
National Handloom, Nai Sadak (and ten other outlets)
This shopping mall is famous. It is a four-story air-conditioned shop. One can identify it by their logo of a mustachioed and turbaned man. Prices are cheap, marked, and hassle-free. They house handicrafts and art, with most of the rest devoted to clothes and groceries.
Thar Handloom, C and D road Sardarpura
It is a common place to buy traditional cloths and sarees. It's a kind of store with premium quality with premium pricing.
Jodhpur Zoo
Watch ducks, monkeys, crocodiles and rabbits playing among themselves. I am talking about Umed Garden Zoo.
This place is a must visit if you are travelling with kids.
It promises a fun-filled and memorable experience besides loads of exciting photo-click opportunities.
Zoo Entrance Fees: Indians: Rs. 3, Foreigners: Rs. 10
Fairs and Festivals
Many fairs and festivals come throughout the year in Jodhpur. Most popular of them includes:
Marwar Festival
Gangaur
Baithmaar Gangaur Mela
Teej
Nag Panchmi Fair
Sheetla Mata Fair
Baba Ramdev Pir Mela
Get Around In Jodhpur
Means of transport in Jodhpur include:
Cabs (Taxis): Currently OLA and Taxi For Sure provide cab service in city. They charge as per distance traveled.
Mini Buses: Public transport is available and are called 'route buses'.
Car Rental: There are many car rental companies available.
Auto Rickshaws (unmetered): They do not operate on meter. Always negotiate and fix the fare before you get on.
Tongas – These are horse driven carriages. They are now available and operate in limited region near Clock Tower.
Businesses
1. Handicraft Industry
In recent years the Handicrafts Industry has topped all other industries in the city.  The furniture export segment is a $200 million industry, employing around 200,000 people. Other items manufactured include textiles, metal utensils, bicycles, ink and sporting goods.
2. Tourism
After handicrafts, tourism is the second largest industry of Bluecity.
3. Mining
Gypsum stone is mined here. Marwaris have been supplying stone all over India and foreign. Jodhpur Sandstone has been used to increase the beauty of many temples, parks and hospitals.
4. Farming
Crops grown in the district include wheat and the famous Mathania red chilies.
5. Cottage Industry
Cottage industry manufacture items such as glass bangles, cutlery, carpets and marble products.
6. Furniture Market
This city is also known for its Solid Wooden Furniture Market. Many Big Brands like Induscraft, Snapdeal and Fabfurnish sell furniture Online.
For other Businesses read the lists of top:
Movies Filmed
The beautiful historic buildings and landscapes of city were used in big movies. Some of them are The Dark Knight Rises, The Fall, Hum Sath Hain, Veer, and Shuddh Desi Romance.
Newspapers
There are many newspapers in Jodhpur. Most popular of them are:
Contact: +91-98285 50556
Tel: +91-291-5109912 / 28 / 29
Mobile: +91-9829057491
Tel: +91-291-2655840
FM Stations
There are four FM radio stations to tune-in with, these are:
Frequency: 92.7
Frequency: 94.3
Frequency: 102.1
Government Organisations
Regional Transport Office (RTO)
Mining Office
PF Office
Emitra
Central Bureau of Investigation (CBI)
Jodhpur Bar Council
Jodhpur Discom / Jodhpur Vidyut Vitran Nigam Limited
Rajasthan High Court
Jodhpur BSF
Jodhpur City Police
Jodhpur Development Authority (JDA)
Jodhpur Municipal Corporation
Narcotics Control Bureau (NCB)
BSNL Office
Water Box
Population
Male: 19,24,326
Female: 17,61,355
Children under 6 years of age: 5,92,959
Professional Education Institutes
Jodhpur is becoming a education hub for higher studies in India. Almost every major college has a dedicated branch in the city.
They vary from Engineering, Medicine, Law and Design. It is also the largest hub for preparation of the CA (Chartered Accountant).
Major institutions are:
Indian Institute of Technology (IITJ)
All India Institute of Medical Sciences (AIIMS)
National Law University (NLU)
National Institute of Fashion Technology (NIFT)
Sarvepalli Radhakrishnan Rajasthan Ayurved University (DSRRAU)
Jai Narain Vyas University (JNVU)
S.N. Medical College
M.B.M. Engineering College
Footwear Design and Development Institute (FDDI)
Indian Institute of Handloom Technology (IIHT)
Sardar Patel University of Police Security and Criminal Justice
Government Polytechnic College
Government College of Physical Education
LMCST(Lachoo Memorial College of Science & Technology)
Onkarmal Somani College of Commerce
Mahila P.G Mahavidyalaya
A.D Bohra Memorial Law College
Jodhpur National University
JIET (Jodhpur Institute of Engineering & Technology)
Marwar Engineering College & Research Centre
L.B.S Engineering College
Mayurakshi Institute of Engineering & Technology
Raj Engineering College
Vyas Institute Of Higher Education
Aishwarya college of education
lucky institute of professional studies
Jodhpur Dental College General Hospital
GD Memorial College
Government ITI College
Jodhpur Agriculture University
Read the list of Top Engineering Colleges.
Schools and Coaching Centers
Here is the lists of:
Sports
Barkatullah Khan Stadium and Gaushala Maidan are two main sports hub of Jodhpur. It has hosted two cricket ODIs.
Nearly every sport is played here and professional coaches are available.
Read more About Martial Arts Classes and Karate Classes and Gyms.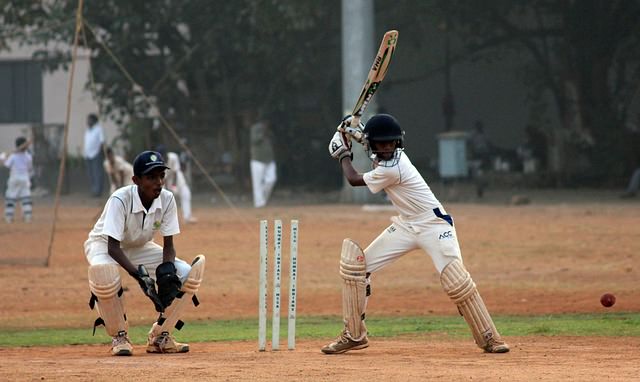 Hospitals
The major hospitals in city are:-
All India Institute of Medical Sciences(AIIMS)
Mathura Das Mathur Hospital
Mahatma Gandhi Hospital
Umaid Hospital
Jodhpur Hospital & Research Centre Pvt Ltd
Jodhpur Medical Research Centre Trust
Rajasthan Hospital and Research Centre
Goyal Hospital & Research Centre Pvt Ltd
Daukiya hospital
Rajdadiji Hospital
Manidhari Hospital
Jodhpur Dental College General Hospital
Rajasthan Cancer Cure Hospital
Navjeevan Hospital
Vasan Eye Care Hospital
Kamla Nehru TB & Chest Hospital
Satyam Hospital & Research Centre
Lok Sewa Hospital and Medical Research Centre
Shri Ram Hospital
Hotels in Jodhpur
From 5 Star Hotels to most economic Hotels, all are available here. What it depends upon is your budget 🙂
Read the list of top:
NGOs Working In Jodhpur
There are many NGOs working for the social welfare. Some of them also provides jobs and internships.
To know more click here to access list of all the NGOs.

Jodhpur And Other Indian Cities
This city has links to all other cities of India. Here are some of the notable cities:
Distance: 307.1 km via RJ SH61 and NH 15
Best Way: Car > Bus
Distance: 263.2 km via RJ SH 67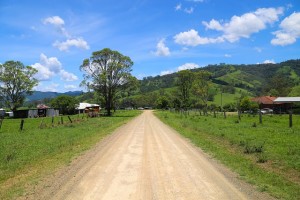 Best Way: Car > Bus > Train
Distance: 600.8 km via NH 8
Best Way: Aeroplane > Train > Bus
Distance: 67.7 km via RJ SH61
Best Way: Car > Bus
Distance: 333.6 km via NH 112 and NH 8
Best Way: Aeroplane > Train > Bus
Distance: 204.6 km via NH 112
Best Way: Train > Bus > Car
Distance: 461.4 km via GJ SH 41
Best Way: Aeroplane > Bus > Train
Distance: 987.4 km via NH 8
Best Way: Aeroplane > Train > Bus
Distance: 270.4 km via NH65 and NH14
Best Way: Train > Bus > Car
Distance: 1,072.0 km via NH 15
Best Way: Train > Bus
Frequently Asked Questions
Why are houses in here colored blue?
Blue color keeps house cool. It is necessary because of heavy sunshine.
Additional Helpful Resources
I know this guide almost covered everything, but still it is work in progress. So, here are some awesome resources:
Here is What to do Next…
So, you have read this guide and wondering what to do now.
Do these:
The first thing I suggest is bookmarking this page and saving it for future reference.
You can share this article with your friends.
Contact me if you have some questions.
Sharing your ideas in comments will not take more than 5 minutes.
If you want to have a Jodhpur tour. Then make a plan, download these tourist travel apps and visit. You will love what this city has to offer.
If you are a local. Then, enjoy these places to visit and check out these things not to do.
It truly is an amazing place. You must visit it at least once in your lifetime. But in order to enjoy it fully, you must be prepared for everything.
Keep an open mind and a large amount of opportunities will be open for you.
I believe this guide will give you all you need. Enjoy your travel, All the Best!